Services
What I have to offer.
YOUR website can say a lot about your business so it's important to make sure it's beautiful to look at and easy to use.
From a fresh design to renew your focus, a vibrant logo to grab attention or even a striking new site - I can help.
Website design and development is my first love but I have many other strings to my bow.
I can offer dynamic graphic design, innovative flash development and competent computer repairs.
Customer service is key- I liaise with clients from day one to build eye-catching, accessible websites with no fuss.
My flair for imaginative design will make your customers sit up and take notice, and my expert knowledge means it will be technically flawless.
For businesses developing their first site, I can guide them every step of the way to make sure the finished product exceeds all expectations.
My aim is to make the process simple from planning right through to completion.
If you're not happy – I'm not happy and we'll work together until the site is right.
Click on any of the headings to the right to find out more.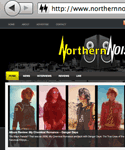 GIVING your website a face lift or whole new lease of life can be simple and affordable.
My sites are beautifully designed to be eye-catching, cutting edge yet functional.
Technical details are in safe hands as all my sites are built to meet web standards and accessibility guidelines.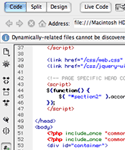 YOUR website can be much more than a pretty face.
If your needs are more complex or you have a site you need to update yourself, the possibilities are endless.
Websites can be tailor made for your business so whether it's sales or bookings to be made over the web, I have technical skills to help.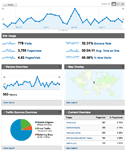 If your website is getting less hits or not performing as well as it was, I can help.
If technical problems are standing in between you and your customers or you are simply paying too much for web services I can offer advice.
I am honest, reliable and helpful and won't try and sell you a new site if you don't need one.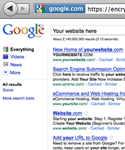 GETTING your business higher up in Internet search results is key.
Simple restructuring of content can make a world of difference, especially if your site is out of date.
Work on your site can ensure Google and other major search engines will pick up and prioritise your site to help raise rankings.
EXTENSIVE experience creating web adverts has given me the skills to make your business stand out from the crowd.
Eye-catching, high impact design can help achieve excellent results at an affordable price.
BOOSTING readership can be made easy when publications are accessible on the web.
All singing, all dancing online magazines with videos and interactive pages can be available at the click of a button.
Sparkling E-newsletters or brochures could make sure keeping your customers informed is exciting and environmentally friendly at the same time.
Are you paying too much for your website hosting?
High quality, reliable hosting packages are available from as little as £30 a year.
Linux & Windows Servers with support for PHP5 and ASP.net technologies with MySQL and Microsoft SQL databases available.
I have servers based both in the US and Manchester, UK.
MAKE sure your business is bang up to date by embracing mobile phone technology.
Websites can be tailored for use on mobile browsers such iPhone and iPad.
A mobile version of your site can also be developed for use on the go.
NEW flyers, posters, brochures, office stationary or even a fresh logo for your business is no problem.
I can provide graphic design and branding services at an affordable price whether it's business cards or a brand new identity. See my portfolio page for recent examples.
Message me
Have an enquiry? Just want to say hello? Send me an email and ill get back to you as soon as possible.